We Create Local Jobs
Impact Recyclers' strategically located and certified e-waste recycling facilities nationwide provide the most reliable and consistent service and environmentally friendly solution for customers electronic waste disposal needs. As a national network of social enterprise e-waste recyclers, we operate with a triple bottom line by creating jobs for who face severe barriers to work – people on the autism spectrum, formerly incarcerated, or with physical disabilities. Your e-waste creates opportunities for people who rarely get a chance at a sustainable living.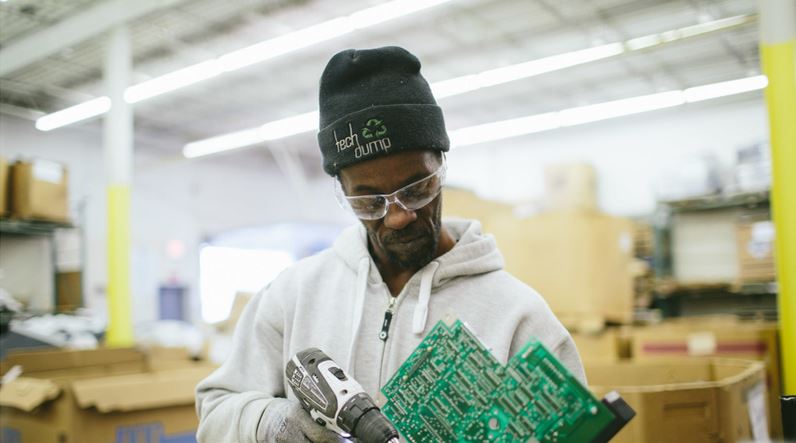 Social Impact Story
Social Impact Story
Ben works as a technician with Tech Dump, an Impact Recyclers Network Member in Minneapolis. Ben had trouble finding a job due to his history of incarceration, and was referred to Tech Dump through who worked there. He has become one of Tech Dump's most consistent employees and now trains new employees when they join.