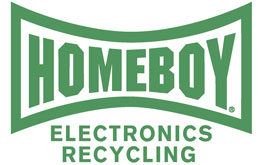 Simple & Cost-Effective Recycling Solutions for Electronic & Universal Waste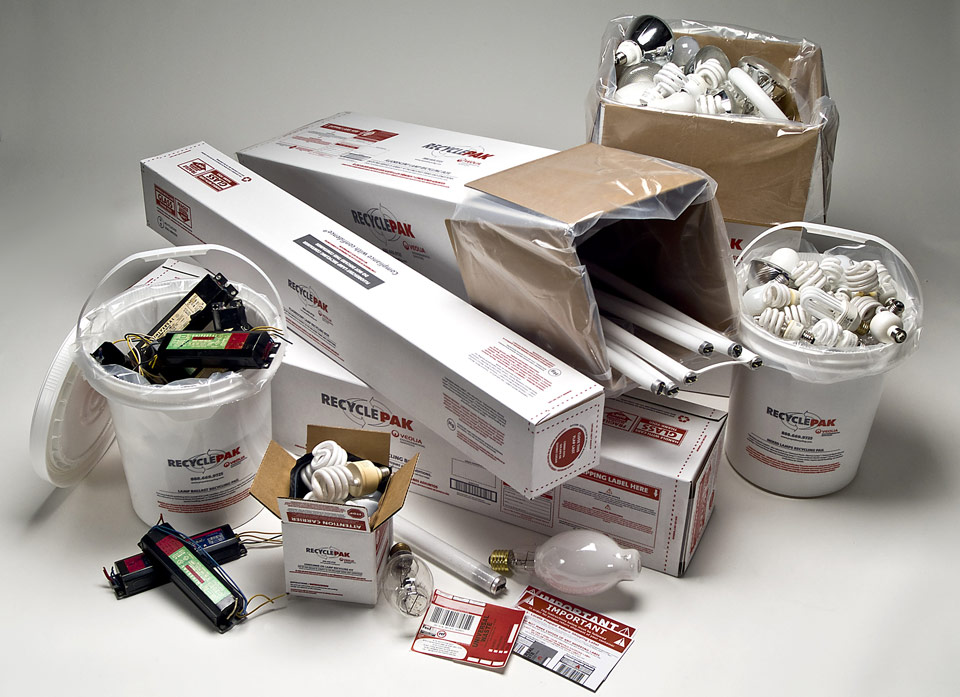 Why Recycle?
Electronic waste is the fastest growing waste stream in the world and the majority is not properly recycled. In addition, much of today's battery and bulb waste may contain hazardous materials such as lead or mercury. Regulations require that universal waste and other hazardous waste must be properly identified, stored, transported, treated, and disposed of and that generators are financially responsible for cleaning up the effects of improper disposal.
Types of Waste Managed
Linear and compact fluorescent lamps
U-bend or u-tube lamps
High-intensity discharge lamps
All types of lamp ballasts
All dry cell batteries
(Alkaline, Li-ion, NiCad, NiMH, etc.)
Sealed lead-acid batteries
Mercury devices, thermometers, and thermostats
Electronic waste, cell phones, and inkjet cartridges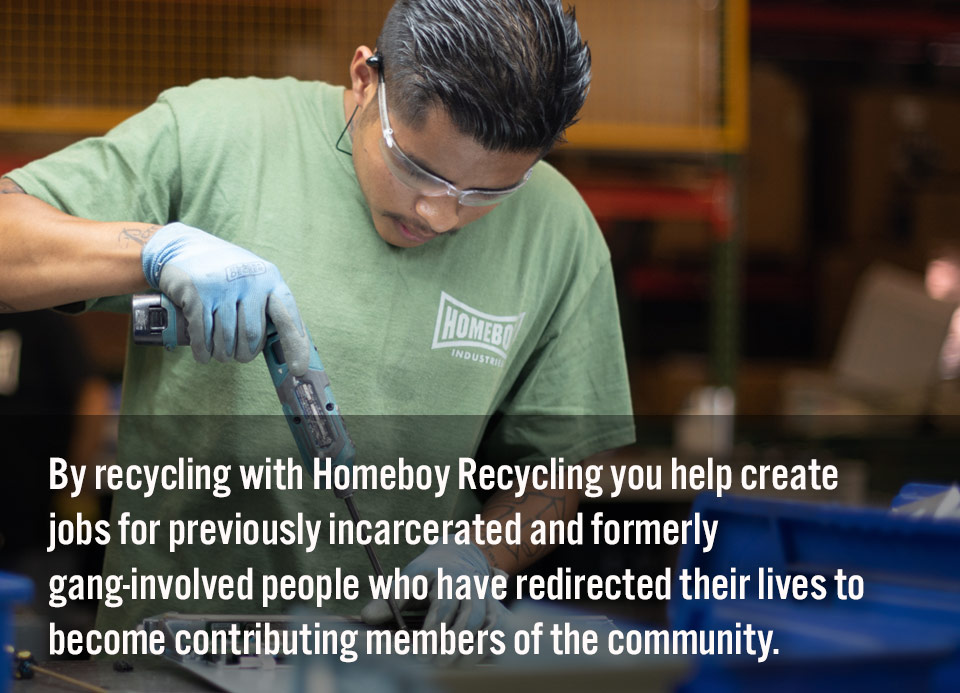 Recycling Made Easy
Our universal waste mail-back program makes recycling easy. One price includes everything you need to begin recycling — packaging, prepaid shipping from your facility, processing, and certificates of recycling. Simply order, fill, seal, and ship with the prepaid shipping label. Our innovative products are designed to save you time and money, while keeping you in compliance with today's changing regulations.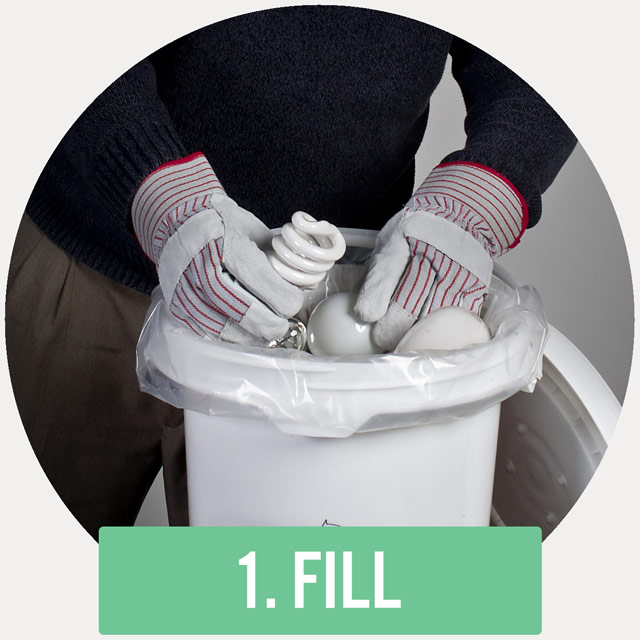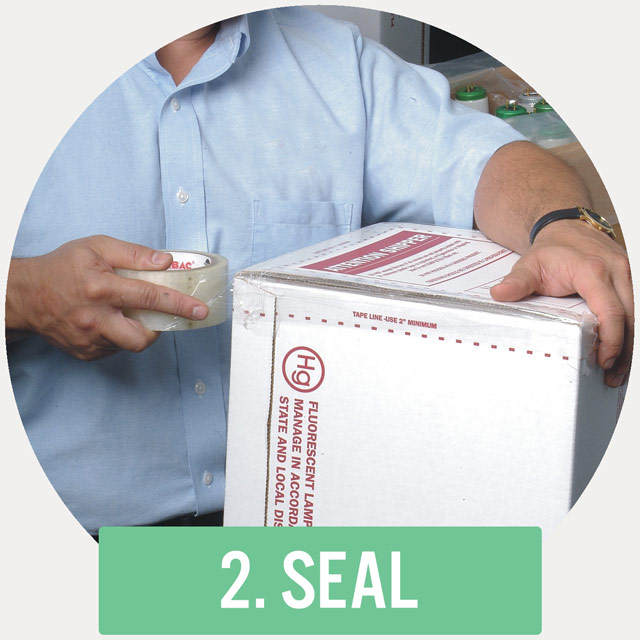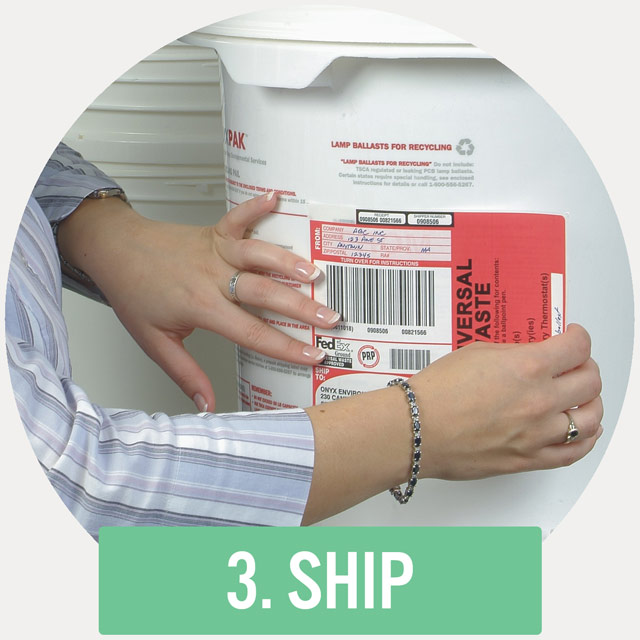 Customized Service
Our program allows you control your recycling by selecting from variety of sized containers to meet any facility need. We offer flexible options that can be adapted to meet your individual requirements. Our program can be used for routine maintenance, re-lamp, or retrofit projects – all while reducing the administrative burden of staying in compliance with local, state, and federal regulations.
BULBS & LAMPS
Straight fluorescent
Compacts (CFL), u-shape and circular
High intensity discharge (HID)
Neon
Shatterproof
Other specialty types
LAMP BALLASTS
Fluorescent
Metal halide
HI pressure sodium
LO pressure sodium
CFL
Electronic HID
PCB
Non-PCB
DEHP
BATTERIES
Alkaline
Lead acid
Lithium
Lithium ion
Mercury
Nickel-cadmium
Nickel metal hydride
Silver
Zinc carbon
MERCURY WASTE
Fluorescent and HID lamps
Electrical devices
Precision instruments
Medical apparatus
Mercury compounds
Dental amalgam
Debris
ELECTRONICS
Monitors/cathode ray tubes (CRTs)
Personal computers
Components and peripherals
Printer/fax/copiers
Mainframes and servers
Consumer electronics
Telephone systems
Office and medical equipment
Generators, wire and motors
Specialty medical device and diagnostic equipment
ELECTRICAL EQUIPMENT
Transformers
Regulators
Capacitors
Circuit breakers
Re-closers
Switch gear
Bushings
Arrestors
Wire, cable and oil
Homeboy Electronics Recycling offers comprehensive electronics reuse and recycling solutions with exceptional service quality, all while creating jobs for people facing systemic barriers to employment. We are proud to be R2® (Responsible Recycling) certified company, providing further assurance that your electronics and data are processed safely and securely.